Sa Province is in trouble. The men of the region can no longer perform when it comes to Pleasure, and the lack of HARD GAY is beginning to affect everyone adversely. Can Shuurei and Eigetsu find a way to rejuvenate the love lives of these jaded generics?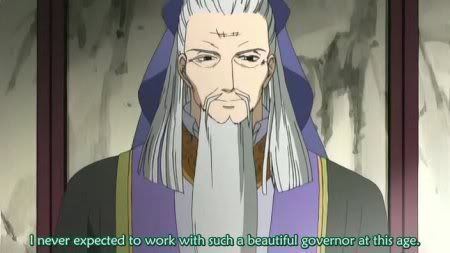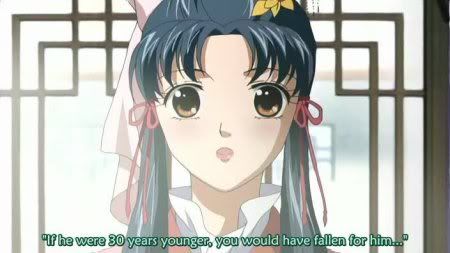 Kai You proves that he still has the power of seduction.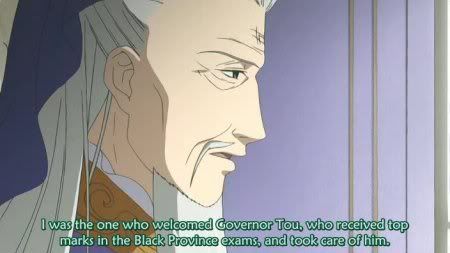 And his conquests aren't limited to women- he was Eigetsu's personal instructor.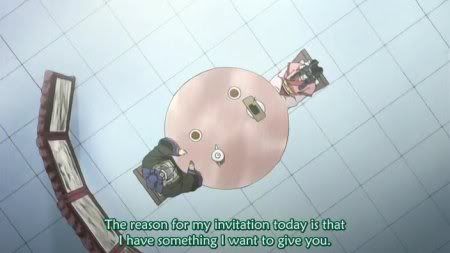 "Anyway, enough of establishing my credentials- let's get down to some BI."

"BI? Are you sure you're still up to the task?"

"Yes, in fact Doushu gave me a book of techniques."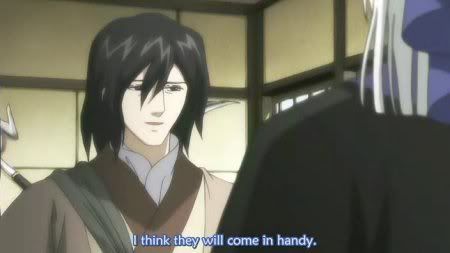 "This is an illustrated guide to BI for beginners and advanced users."

"Should I use this to teach Eigetsu the ways of BI?"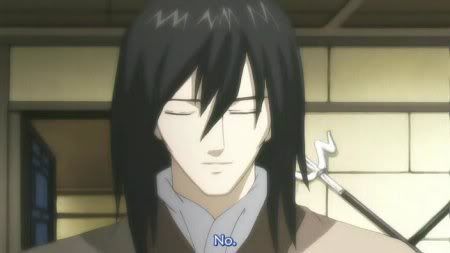 "He must remain HARD GAY for now."

"Shuurei is the one who will need to learn BI in order to prosper as a governor."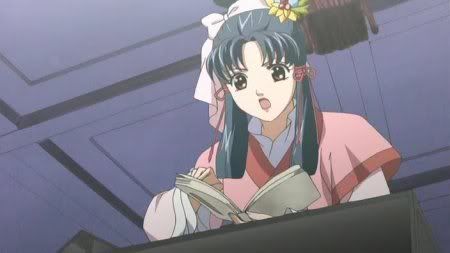 "Wow, such detailed techniques!"

"There are even diagrams!"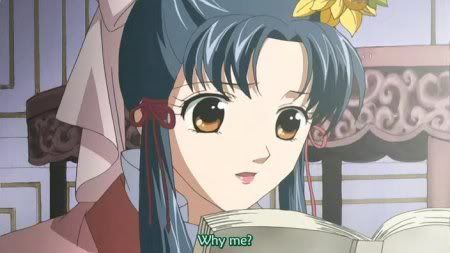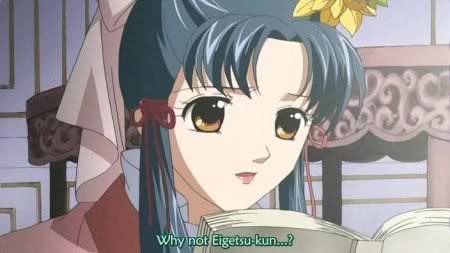 "If he had known about BI, things would have been easier for Kourin."

"Speaking of Eigetsu, here are some nude pictures of him."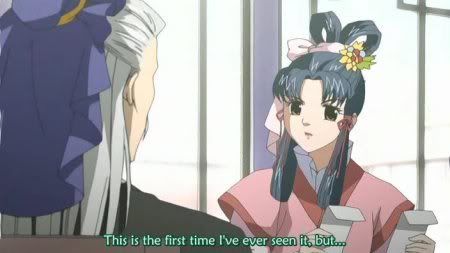 "It's the first time I've seen him naked, but he's rather more impressive than I imagined."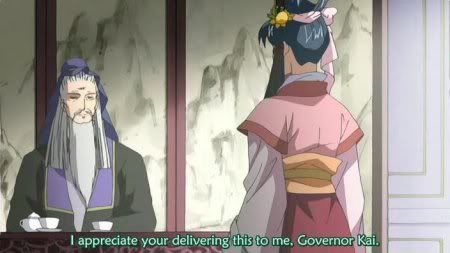 "Thank you for showing these to me- and of course for giving me the books."

"Perhaps I could help you practise some of the methods outlined in the books."

"Would you mind?"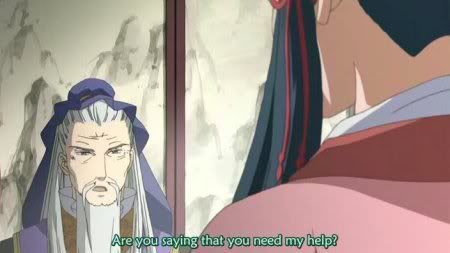 "Really? Er, I mean, I guess I could spare a few minutes."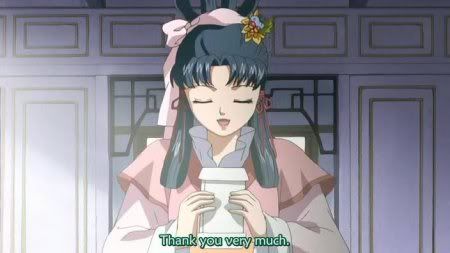 "I bet a man of your experience will be a most satisfying partner."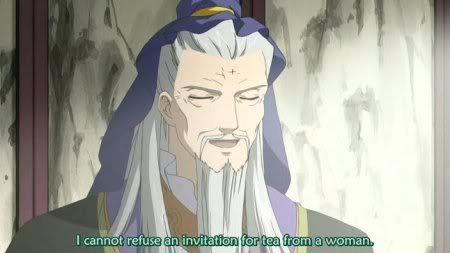 "Let's just say I've never passed up an opportunity for BI."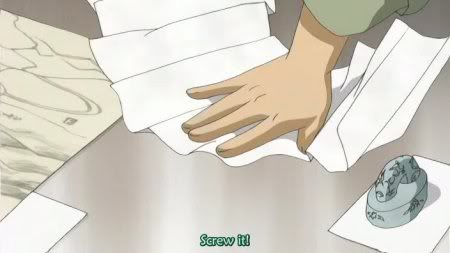 Meanwhile, Ensei gets in the mood for some HARD GAY.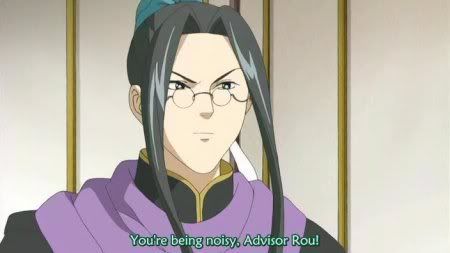 "Do you want the neighbours to hear us?"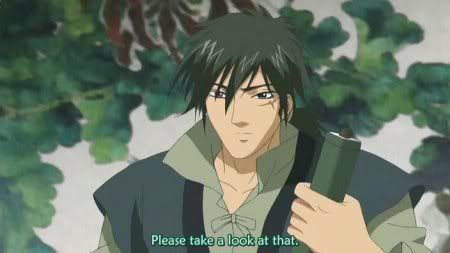 "Anyway, why don't we try the method outlined in this scroll?"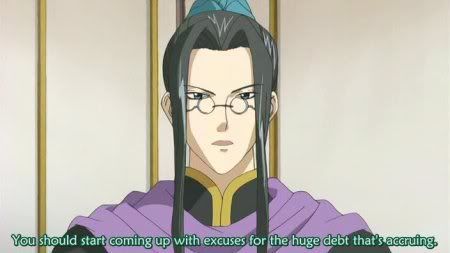 "Oh, and by the way- my HARD GAY doesn't come cheap."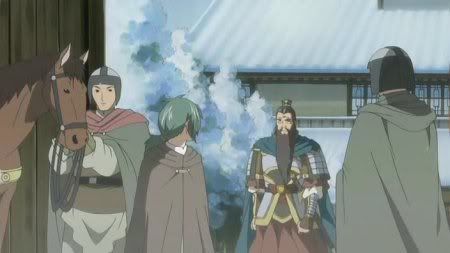 Elsewhere, Eigetsu has just finished a particularly satisfying HORSE session.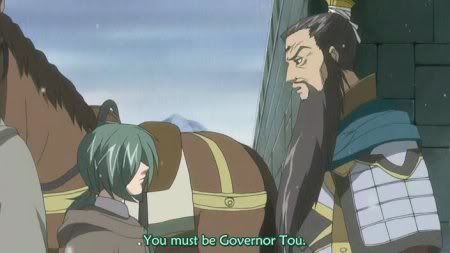 "I'd know that HORSE anywhere."

"I was hoping you'd bring lots of fit men with you!"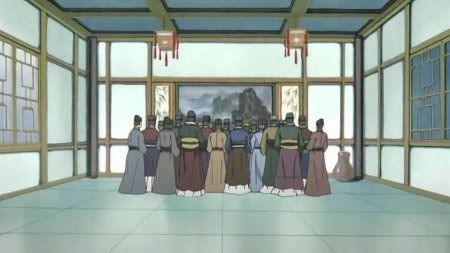 "Here, I've gathered around some men for a group session."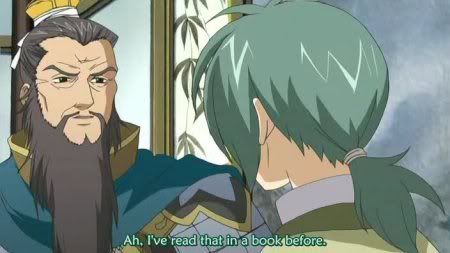 "I don't have any practical experience of mass HARD GAY, but I have studied the theory behind it."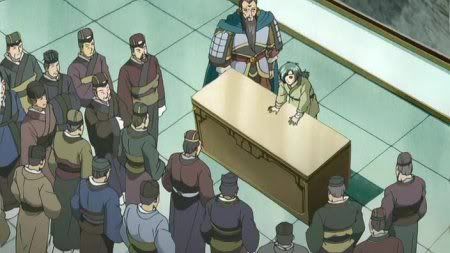 Eigetsu explains the principles of group Pleasure to a willing crowd.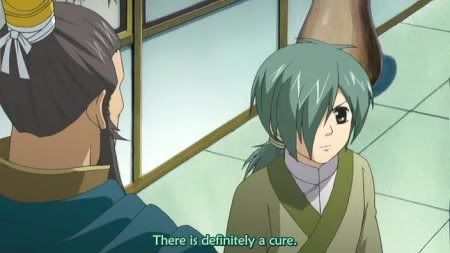 "I know some of you have worries about being able to perform, but these days we can correct that sort of thing."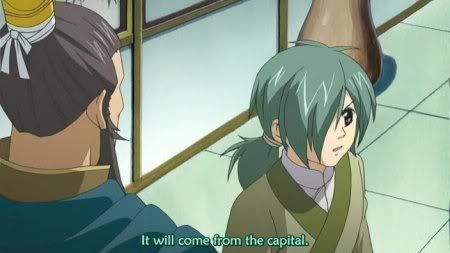 "I have ordered a crate of Viagra from the capital."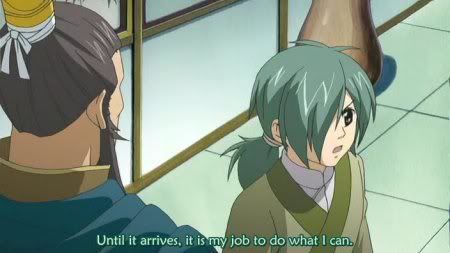 "Until then, I will try to use my skills to get you in the mood."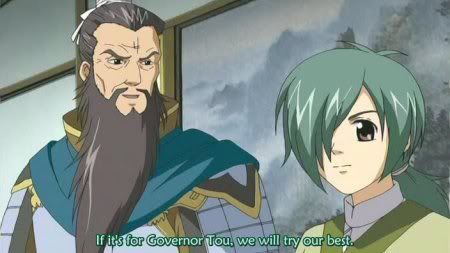 "We will try not to disappoint you in the bedroom, Governor."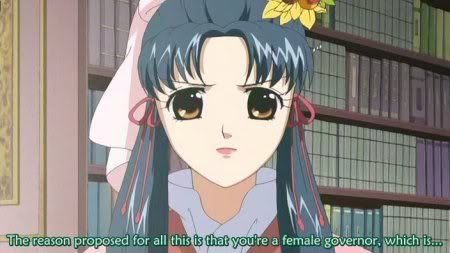 "Shuurei, the men of Sa Province say that you're the reason their HARD GAY has gone downhill!"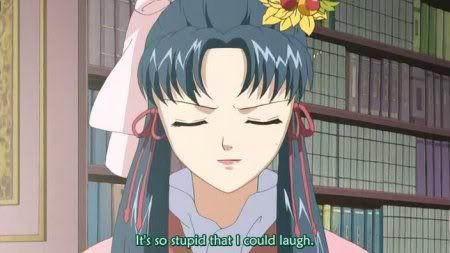 "The fault lies with their Liangs, not me!"

"I know, but it's hard for a man to admit that such a thing is his own fault."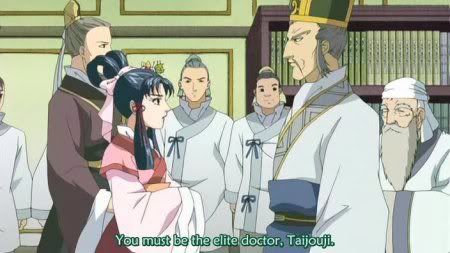 Enter the doctors.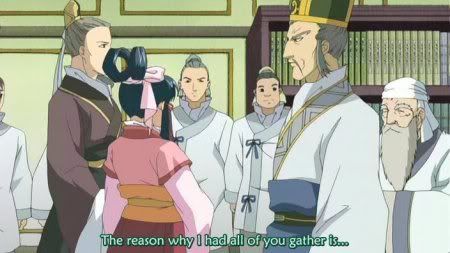 "…to find a solution for the embarrassing problems of the Sa Province men!"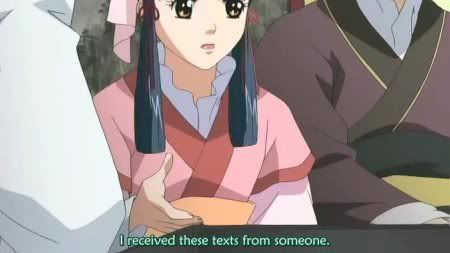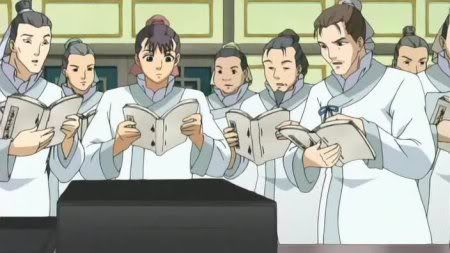 "To help find a solution, please look at these books of BI techniques."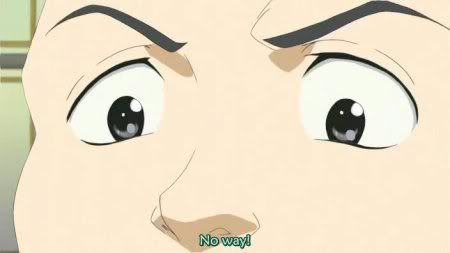 "I didn't know such things were possible!"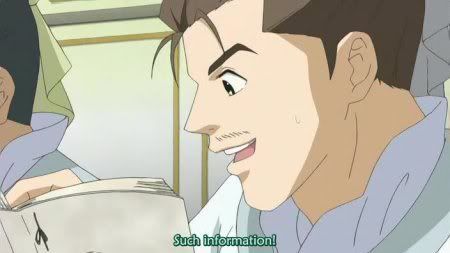 "Hey, look at this technique!"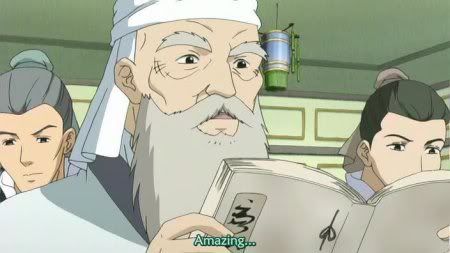 "There's even a section for older men!"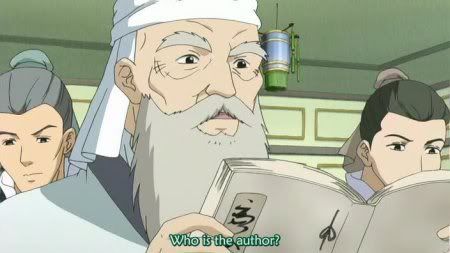 "Whoever he is, he must be a master of Pleasure."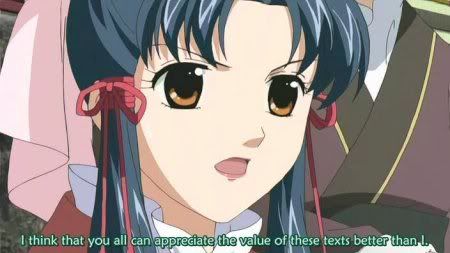 "You have made BI and HARD GAY your life's work."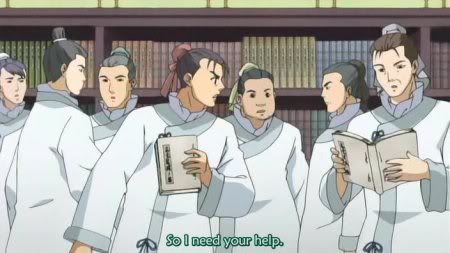 "You must introduce these techniques to the jaded men of Sa Province."

"I hope to see many new and exciting techniques introduced to my home."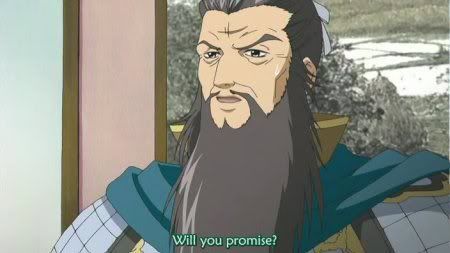 "Well then, Eigetsu, let's set a date for our group HARD GAY session."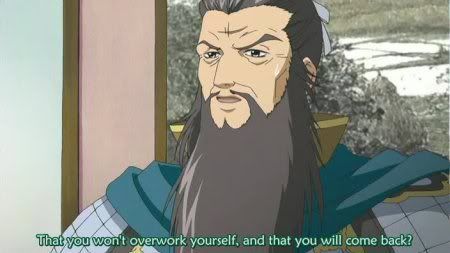 "And of course, I expect you to participate."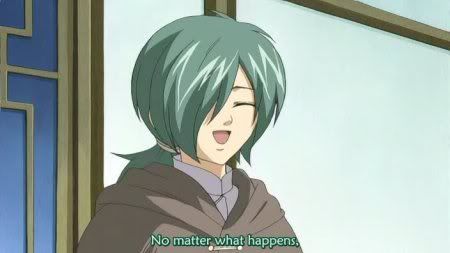 "I wouldn't miss this for the world!"