Now the Chief Minister of Foreign Affairs in the Meiji government, Kusaka keeps Akizuki as his secret lover in a guest house at the bottom of the garden, but poor Akizuki no longer feels up to servicing him. Can their love possibly survive, or, as we suspected, was it all doomed from the start?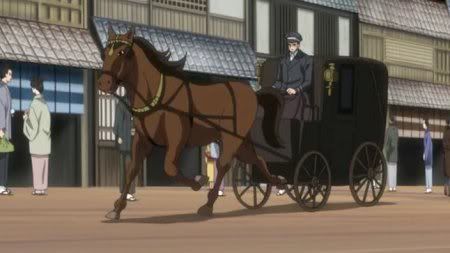 Several years have passed, and HORSE has become increasingly popular.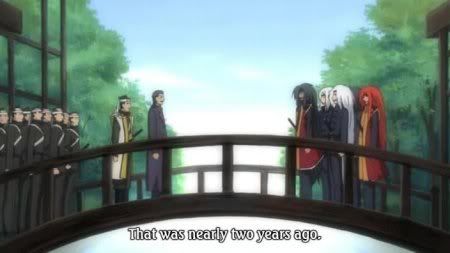 Some people have now gone almost two years without HARD GAY.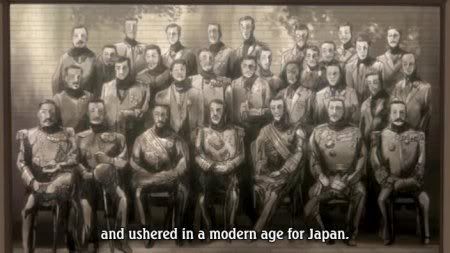 In fact, in these new times BI has started to become the Pleasure of choice for most.

Even so, a few stubborn souls still cling to the ways of HARD GAY.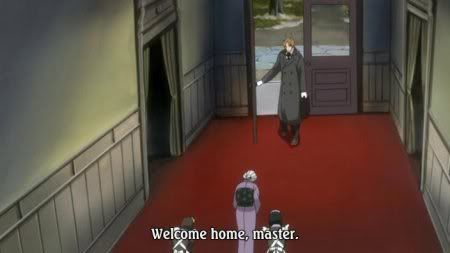 What's this? Has even Kusaka given in to BI and hired maids?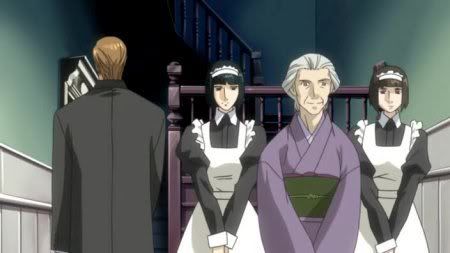 Ah wait, they are just cross dressing men.

Happy endings just don't have titles like this.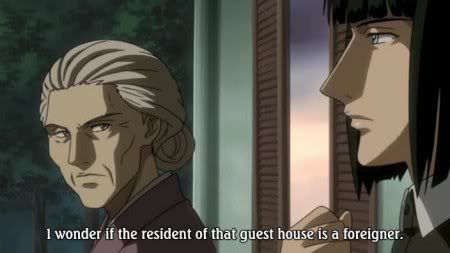 "Who is that secret lover he keeps in the guest house?"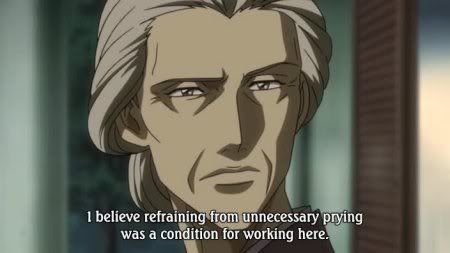 "You are just a generic- do not question the ways of the main character!"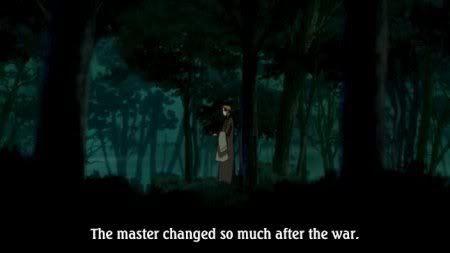 "He claimed to have given up HARD GAY and embraced the BI of the new era."

"Even so, only I, the old housekeeper, have been allowed to service him."

"Yet during those sessions, he seems to hardly be enjoying the BI at all!"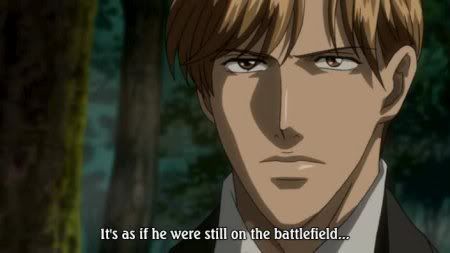 "I cannot help but wonder if he still yearns for HARD GAY."

Naturally, Kusaka's hidden HARD GAY lover is none other than Akizuki.

Sadly, he has become generally silent and motionless.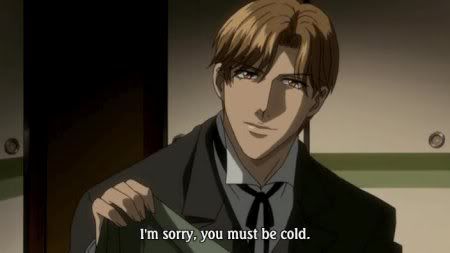 "…since we haven't lit the fires of passion in a while."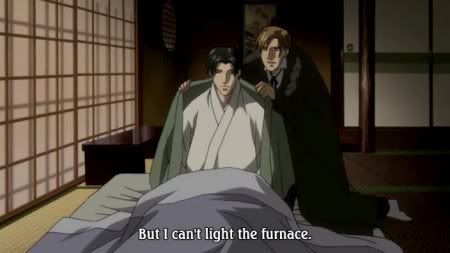 "Firewood is so expensive these days."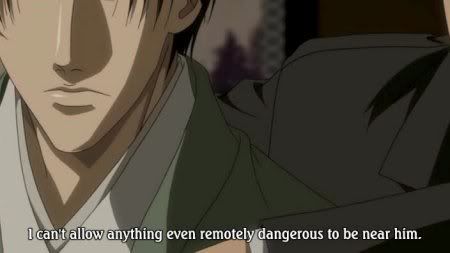 "He might get hurt- and then what would I do for HARD GAY?"

"Can he really hate being trapped as my love slave that much?"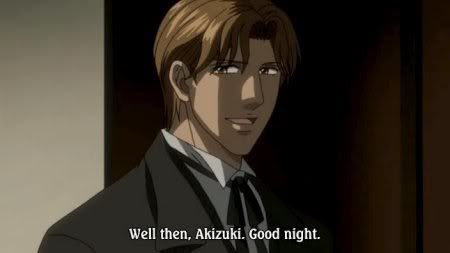 "Just shout if you want HARD GAY."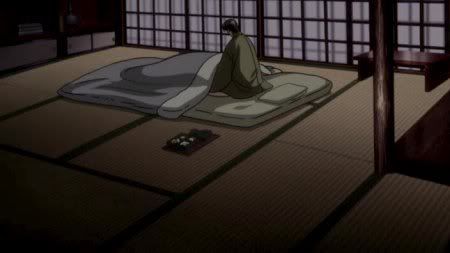 Akizuki remains silent and unmoving.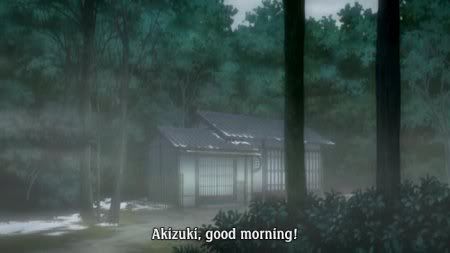 And lo and behold, the next morning he is in the same position.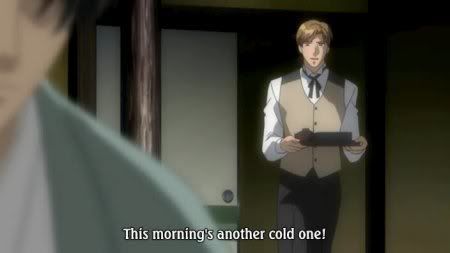 "Only HARD GAY can warm up us in these conditions!"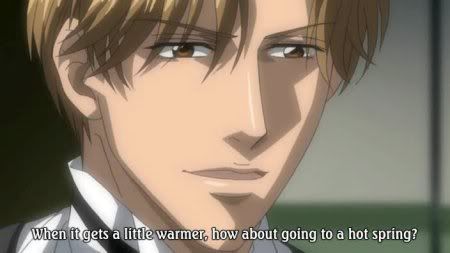 "Or maybe we should have a fun manservice episode!"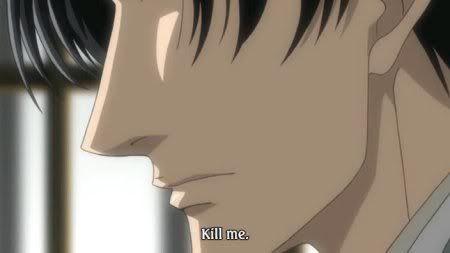 "These generic character designs, this low budget animation- I can't take it anymore!"

"Who cares about that as long as we can have HARD GAY?"

"Maybe if I rape you, you'll understand that sex with me is worth staying alive for!"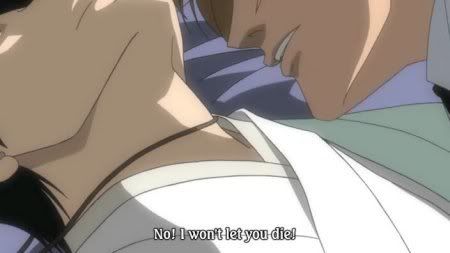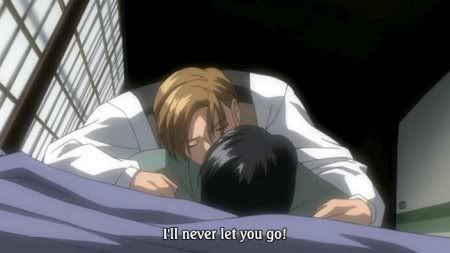 "You are the only HARD GAY partner I can depend on!"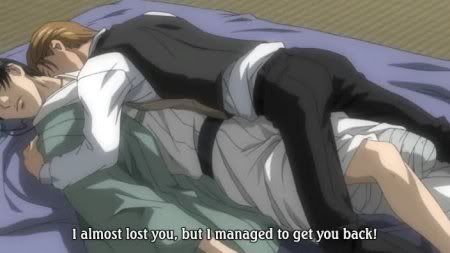 "I won't go back to that lonely life of Hyper Self Pleasure!"

"Are they tears of Pain or Pleasure?"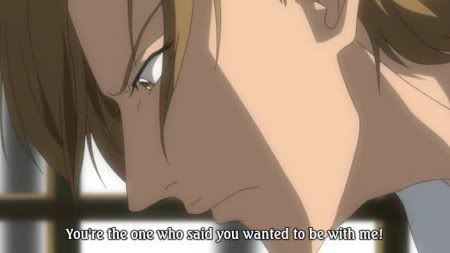 "Don't you remember the great HARD GAY we had in episodes one and two?"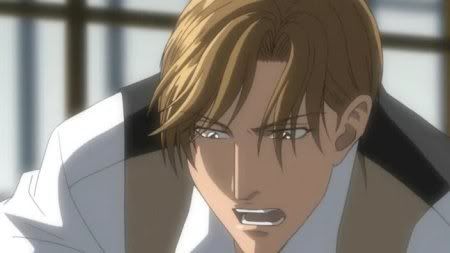 "If not, then I have no choice but to remind you!"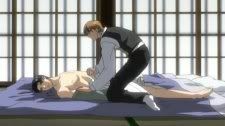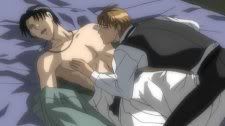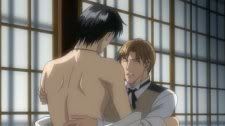 "Let's move onto full hard yaoi!"

"Isn't a Liang like mine worth living for?"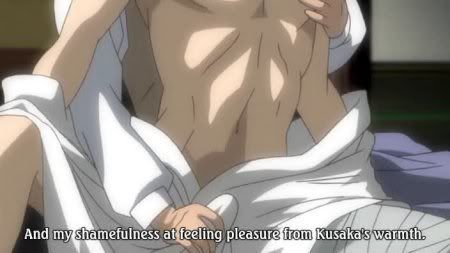 "How can I tell him that I do not feel worthy of his Liang anymore?"

Meanwhile, Aizawa is impatiently waiting for his own HARD GAY from Kusaka.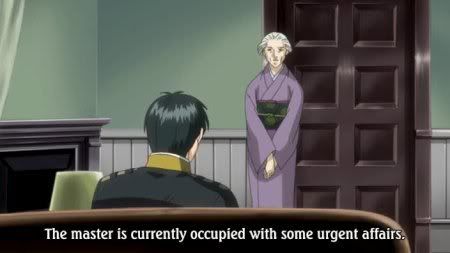 "He's having sex with his secret lover in the back garden, if you must know."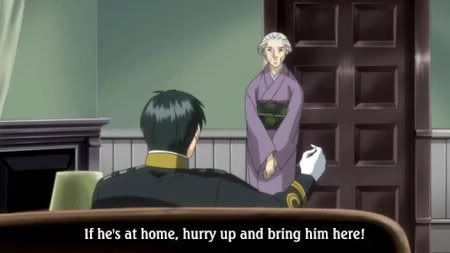 "My Liang grows impatient!"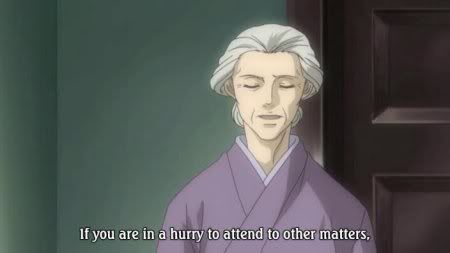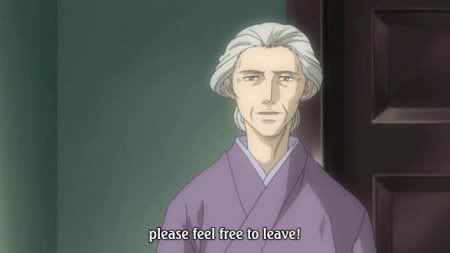 "Then go and find another partner!"

Aizawa enters a still Flashback Mode to explain how his girlfriend was killed, causing him to turn to HARD GAY for comfort.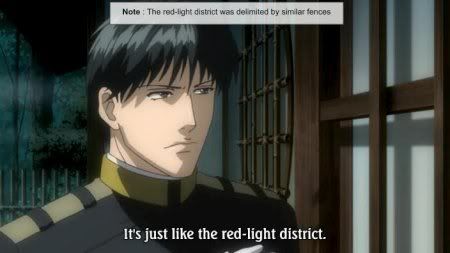 "Maybe I can get some inside."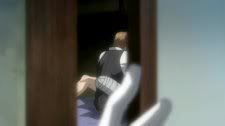 "Oh wait- they're already at it."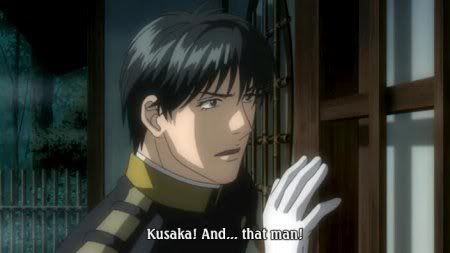 "I can't believe it! Not only does Kusaka have another lover, but he didn't even invite me for a threesome!"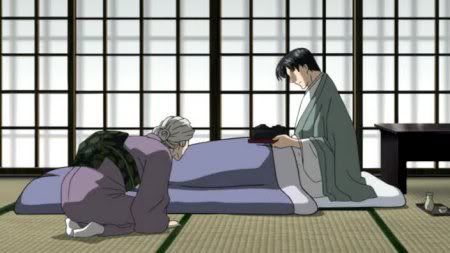 ("Oh great; this maid hasn't come to give me BI, has she?")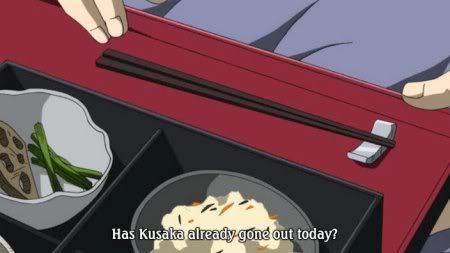 "Please don't take offence at this, but I prefer it when Kusaka gives me Pleasure."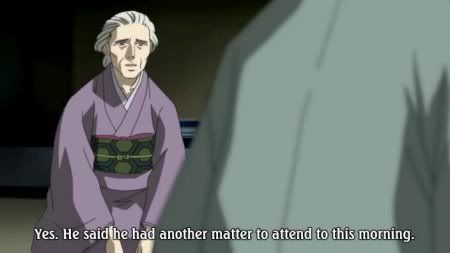 "Sorry, but he has another partner to service today."